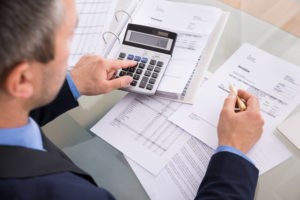 Spring is the time for new beginnings, right? If you have a car that has seen better days and one that you don't want to spend another dollar on, it might be time to get a new one. One of the most commonly asked questions about purchasing an automobile is how much you should put down if you have to finance?
Usually, the tried and true rule is to put down twenty percent. If you can afford to do that, this is not a bad idea as you'll probably pay it off faster, might be given a better financing rate, and your monthly payments could be lower. However, many people aren't doing this because they simply can't afford it. According to an Edmunds analysis of new and used vehicle purchases, the average amount put down for a down payment in 2015 was just a little over ten percent.
If this is all you can afford, you might be okay if you're able to avoid crashes, major repairs, or other unfortunate events like your car getting stolen. If you are involved in a crash where the car is totaled or if your car is stolen in the first year, the down payment will not cover the depreciation. This is why Edmunds and many other publications recommend that you purchase gap insurance to cover you if this does occur.
In addition to that, consider other factors when determining how much you should put down. First and foremost, ask yourself if you really need a car or if you can wait another year when you have more saved up. If you need to have the latest technology and features, you might want to consider leasing instead. If you don't, you might want to look at purchasing a less expensive car that still has been positively reviewed and meets your needs. A certified used car might also be something to consider in order to save on the purchase price as long as you can still get the same or similar interest rate as if you were purchasing  a new car.
Also, consider your other expenses to determine how much the car will eventually cost you. In addition to fueling and maintenance costs, eTags would remind you that you will need to renew your vehicle registration every year or two, depending on where you live. Whether you go through the DMV or an alternate private route like eTags, vehicle registration costs along with insurance are something you'll need to keep in mind when you calculate what you will have to pay to own a new vehicle.